Episodes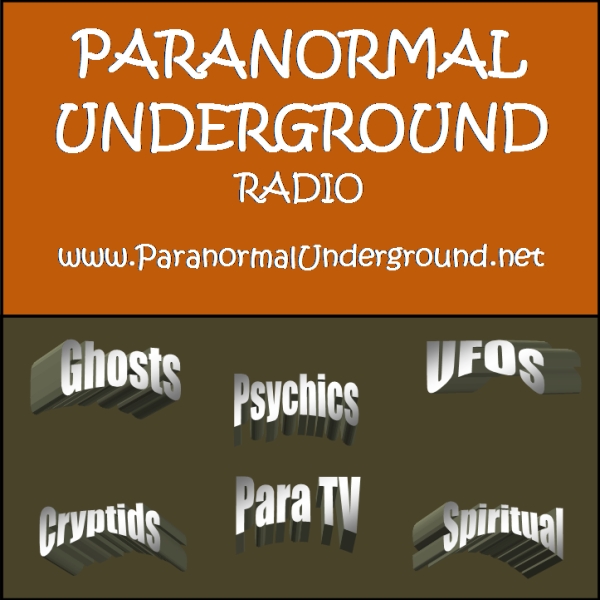 Thursday Jul 27, 2017
Thursday Jul 27, 2017
Visit us at www.paranormalunderground.net to read Paranormal Underground magazine!
In this episode of Paranormal Underground Radio, we talk with Diane Brandon, who is an Integrative Intuitive Counselor & Intuition Teacher — Specializing in Personal Path/Growth & Dream Interpretation. She was born and raised in New Orleans and has been spiritually aware since birth. Diane has had a lifelong interest in metaphysics and has been an avid student of it for more than 45 years. She has been a member of Intelligentsia Metaphysica, Mensa, and Institute of Noetic Sciences.
Diane has an A.B. in French from Duke University; did master's work at the University of North Carolina at Chapel Hill in Radio, Television, and Motion Pictures; and attended TUTOR, a language institute in Geneva, Switzerland, for French studies. She has facilitated a seminar on Business Intuition at the Rhine Research Center, in addition to speaking on dreams there, and has spoken on Intuition at the Mensa Annual Gathering.
She's the author of the new book out this month titled Born Aware – Stories and Insights from Those Spiritually Aware Since Birth. She is also the author of:
Dream Interpretation for Beginners -- Understand the Wisdom of Your Sleeping Mind
Intuition for Beginners -- Easy Ways to Awaken Your Natural Abilities, and
Invisible Blueprints: Intuitive Insights for Fulfillment
Diane has been working professionally with her intuition as an Integrative Intuitive Counselor since 1992, and she has been teaching others how to access intuitive information on demand since 1996. She also teaches classes and seminars on Dreams, Personal Empowerment, Creativity, and Listening Skills, in addition to Wellness Classes. For more information, visit http://www.dianebrandon.com/.
Air Date: July 27, 2017
Topic: Born Aware, Intuition, Psychic Phenomena, Psychic Development, Paranormal Research, Psychic Abilities
Guest: Diane Brandon
Host: Cheryl Knight-Wilson
Producers: Cheryl Knight-Wilson and Chad Wilson
Correspondent Segment: Krystle Vermes and Manny Veiga (Topics: Ghost story from Thailand & Will NASA announce alien contact?)
Advertisers (Please check out our advertisers and tell them Paranormal Underground sent you!): 
http://www.planetjesustrilogy.com/