Episodes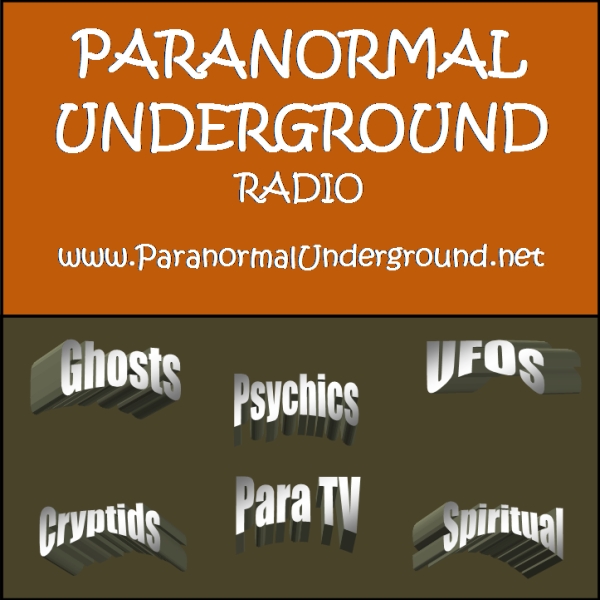 Thursday Mar 17, 2016
Thursday Mar 17, 2016
Visit us at www.paranormalunderground.net to read Paranormal Underground magazine!
In this episode of Paranormal Underground Radio: In The Dark, we talk with G L Davies, author of A Most Haunted House and Ghost Sex: The Violation. G L created theparanormalchronicles.com in October 2013 and became sole owner of Pembrokeshire Beyond in January 2015.
G L studied hauntings in 19th Century literature and has spent most of his career in advertising. He has also studied cobbling, watch repairing, and hairdressing.
His passion has always been for the paranormal, and he has spent years listening to and collating local ghost stories and myths. He says he is still on the fence in terms of his beliefs. And even though he has witnessed many strange occurrences in his life, he prefers to travel the psychological and rational route before making any assumptions. He respects the views of all on the subject, saying, "No person alive has the knowledge and understanding of time, space, and the intricacies of the human mind to be so sure on anything to do with the paranormal."
His first book, A Most Haunted House was published in October 2013. The book focuses on a true haunting in his home town of Haverfordwest. It was read and reviewed by world renowned Uri Gellar who said: "G L Davies has written an amazing account of what seems to be a real haunted house! I was riveted to every page, I hope the book will be made into a movie some day."
G L followed his debut novel with the controversial and polarizing novel called Ghost Sex: The Violation. The novel was a raw and gritty true account of a family's assault by a vicious and brutal paranormal entity. The descriptions of paranormal sexual assault and abuse were not to everyone's liking. G L responded to the backlash as, "This is not 50 shades of ghost but a brutal and traumatic haunting. This is for the hardcore paranormal faithful out there, not your Mills and Boon crowd."
His paranormal reports for http://www.theparanormalchronicles.com and Pembrokeshire Beyond have made national and international news, and his roadside haunting report was covered in the Fortean Times (June 2015). He is also the originator of the Pembrokeshire Haunted Road Trips, and he has also conducted a live investigation for 102.5 Radio Pembrokeshire.
G L describes himself as down to earth and passionate about the paranormal. He has been quoted as saying, "There will be a day where the paranormal will simply be known as normal. I long for that day." His third book will be released in summer 2016..
Air Date: March 17, 2016
Topic: Paranormal Experience, Paranormal Theory, Paranormal Investigation, Haunted House, Incubus, Succubus, Ghost Sex
Host: Chuck Gotski
Producer: Cheryl Knight